Naturopathic Clinic & Chiropractor in the West Bloomfield Area
Achieve Your Optimal Wellness With Naturopathic Medicine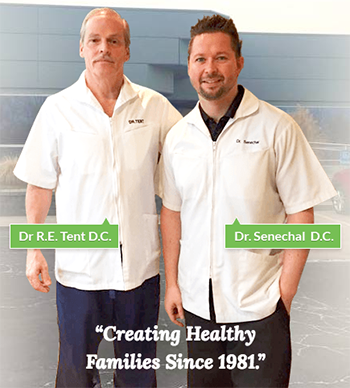 Diverse Health Services is an alternative health care practice in the West Bloomfield area specializing in naturopathic and holistic medicine, as well as nutritional supplements. Michigan's leading holistic health care professionals, Dr. R.E. Tent, D.C., N.D., Ph.D and Dr. Jeff Senechal, D.C., CFMP are dedicated to helping you achieve your optimum wellness through education, healthy alternatives, chiropractic care, and nutritional guidance.
Our successful naturopathic care practice focuses on prevention, treatment, and optimal health through a variety of methods that promote our body's inherent self-healing process. We offer better health and a better way of life by teaching and practicing the true principles of alternative health, whole food supplements, and chiropractic wellness care. If you are looking for all natural, alternative health services to treat common ailments, lose weight, reduce joint pain, promote healthy skin, reduce prescribed medicines, treat sciatica, or back and neck pain, call Diverse Health Services.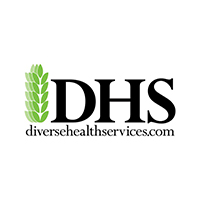 Diverse Health Services is an alternative health office, offering a rediscovery of health and wellness.
Unlike conventional medicine, which focuses on attempting to treat disease once it occurs, Diverse Health Services emphasizes improving your health in an effort to reduce the risk of pain and illness.
Our patients receive personally tailored wellness programs specifically targeted to needs using the least invasive yet highly-effective techniques and services. Connect with DHS and let us help you live a more optimal life!
Metro Detroit's Leading Choice for Comprehensive Chiropractic Care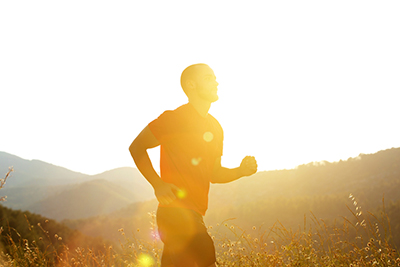 Dr. R.E. Tent, D.C., N.D., Ph.D and Dr. Jeff Senechal, D.C., CFMP are highly knowledgeable in vitamins and minerals and are constantly researching new studies regarding health. With the help of technology, we have become a worldwide practice, helping patients in Australia, England, Sri Lanka, China and beyond via SKYPE appointments. We believe in educating our patients so both doctors hold free public lectures throughout the year. Our lectures are also available for viewing on YouTube.
We strive to treat each patient with the right protocol dependent on their health issues. Dr. R.E. Tent, D.C., N.D., Ph.D and Dr. Jeff Senechal, D.C., CFMP believe in targeting the cause and not the symptom. Unlike other alternative care offices, we avoid the cookie cutter module that can put patient care in the wrong direction. Health issues come from the whole body and not just the spine.
Spinal and Chiropractic Adjustments
Also called spinal manipulations, the goal of chiropractic adjustment is to relieve pain and improve your body's physical function. Our doctors provide the finest chiropractic adjustments and wellness care to our patients. We provide advanced spinal correction utilizing "state of the art" chiropractic techniques. As a Doctor of Chiropractic, Dr. R.E. Tent, D.C., N.D., Ph.D has 35 years of training and experience in spinal adjustment.
Nutritional Consultations & Naturopathic Care
Blood tests, hair analysis, individual genetics, medical history, and medical procedures all play a part in a patient's health. Dr. R.E. Tent, D.C., N.D., Ph.D and Dr. Jeff Senechal, D.C., CFMP investigate each individual patient's medical background in order to treat them in the best way possible. With a variety of whole food supplement options, patients are cared for with an individualized protocol. Using whole food concentrates, we are able to treat patients without the adverse side effects of prescription medications.
Contact Reflex Analysis (CRA)
Contact Reflex Analysis involves the system of fuses or breaker switches called contact reflexes. Contact Reflexes are so unique that we are able to monitor the function of each body system and/or organs merely by contacting these electrical contact points and testing them by a new muscle testing technique.
Why do our patients value Diverse Health Services?
"Prior to coming to Dr. Randall Tent and Dr. Jeff Senechal, I had suffered from chronic neck and lower back pain close to two decades and had seen several chiropractors over the years. One adjustment, my first adjustment, had me pain free. That was the day that changed my life." Natalie Anne
"Dr. Tent recommended supplements for me and they did what none of my 4 specialists could do. Opened my arteries. My doctor fully supports what he recommends as the supplements did for me what he said they would." Eileen C. from South Lyon, MI
---
At Diverse Health Services, we believe every patient is unique and has the potential to achieve optimal health. Call today at (248) 477-0380 to learn more about our services, fill the form on this page to send us a message, schedule an appointment online, or make a Skype appointment!