Northville's Best Joint Pain Supplements Distributor
Get Positive Results With Joint Pain Supplements From Diverse Health!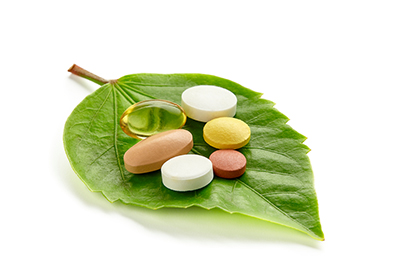 Here at Diverse Health Solutions, we are always educating ourselves so that we can continue to offer you the best health care services in the Metro Detroit area. We differ from conventional medicine in the way that we are proactive when it comes to improving your health and reducing the risk of pain and illness. Traditional medicine only focuses on attempting to treat disease once it actually occurs.
We are an alternative health office, and we offer a rediscovery of health and wellness for anyone who is interested in natural health and alternative medicines. Our patients receive personally tailored wellness programs that are specifically targeted to their needs using the least invasive, yet highly effective techniques and services. When it comes to our patients, we help them recognize the benefit of seeking an alternative route to traditional medicine - one that will help them not only achieve their optimal health, but maintain it. We're devoted to improving the quality of life by providing the safest, most effective, highest quality dietary supplements that are sold through health care professionals.
All Natural, Organic Supplements for Consumers in the Northville Area
Below you will find a list of our products that are available to our patients. Our patients come to us with various issues and ailments and we are proud to offer a wide assortment of supplements that meet our patients best needs. We'll meet with you over a custom and personal SKYPE appointment where we will talk with you about your needs and educate you on the best supplements for you.
Weight Loss Supplements
Immune Health - Wellness and Flu Supplements
Digestive Health Supplements
Beauty and Skin Care Supplements
---
Below is a sampling of the different chiropractic and nutritional services we offer in our Novi office.
Spinal and Chiropractic Adjustments are also called spinal manipulations. The goal of chiropractic adjustment is to relieve pain and improve your body's physical function. Our Doctors provide the finest chiropractic adjustments and wellness care to our patients. We provide advanced spinal correction utilizing "state of the art" chiropractic techniques. As a Doctor of Chiropractic, Dr. R.E. Tent, D.C., N.D., Ph.D has 35 years of training and experience in spinal adjustment.
Contact Reflex Analysis involves the system of fuses or breaker switches called contact reflexes. Contact Reflexes are so unique that we are able to monitor the function of each body system and/or organs merely by contacting these electrical contact points and testing them by a new muscle testing technique.
Applied Trophology is a unique method of testing your body's needs or allergy to foods, chemicals, and nutrition supplementation, with a desire to correct an imbalance in body cell chemistry. The highest form of nutrition is used to speed up healing and recovery of the body to optimum health.
Nutritional Assessment recommendations on nutritional supplements and healthy food choices enhance our patient's return to optimal health. Do you know which supplements and vitamins are good for you? Dr. R.E. Tent, D.C., N.D., Ph.D and Dr. Jeff Senechal, D.C., CFMP can provide a structured nutritional program based on your individual needs.
Lifestyle Advice is helpful to "coach" our patients on certain activities they should avoid or do differently to avoid aggravating their particular health challenge. Our goal is to help every patient achieve a fulfilling and happy lifestyle full of the activities they enjoy most. We recognize that each our patient is a whole person, and help them reach true health and wellness is a collaborate effort between our professionals and our patients.
Lectures -- Dr. R.E. Tent, D.C., N.D., Ph.D lectures for hundreds of people interested in alternative health. His first audiotape, "Kill the Cravings" has already made it around the world! His lectures continue three times every year and his past lectures are available on DVD. Dr. Jeff Senechal, D.C., CFMP also presents lectures on various topics. All lectures can be found on the Diverse Health Services channel on YouTube.
---
If you're interested in finding out which joint pain supplements would be right for you, contact us today to learn more about which supplement would be right for you!