Functional Medicine Care Services in Novi, Michigan
Our functional medicine approach is unique for every individual.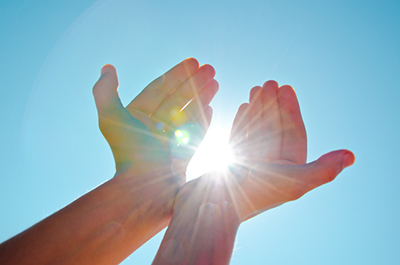 Our doctors believe in each of our patients' bodies' ability to function optimally. We want nothing but the best results for our patients, which is why our physicians recommend only the best supplements! They utilize natural vitamins, minerals, herbs and specific dietary changes that restore your body to optimal levels, strengthen immune systems and increase energy.
Functional medicine truly can transform each patient's life by enhancing immune, hormonal, digestive and detoxification systems.
What is a Functional Medicine Doctor?
A functional medicine doctor is a healthcare provider who approaches patient care with a focus on identifying and addressing the root causes of health problems rather than just treating the symptoms. These doctors use a systems-based approach that takes into account the interconnectedness of different bodily systems and the impact of lifestyle factors on health. They often work with patients to create personalized treatment plans that incorporate nutrition, exercise, stress management, and other lifestyle changes alongside traditional medical interventions.
Diverse Health Services is a functional medicine practice located in Novi, MI that offers a range of services to help patients optimize their health and well-being. Led by Dr. R.E Tent, a trained physician with over 30 years of experience, the practice offers comprehensive functional medicine evaluations, personalized treatment plans, and ongoing support for patients. Some of the services offered at Diverse Health Services include:
Functional Medicine
Chiropractic Care
Naturopathic Care
Nutritional Supplements
Nutrition Counseling
Hormone Balancing
Detoxification Support
Functional Movement Assessments
One unique aspect of Diverse Health Services is its focus on addressing environmental factors that can impact health, such as exposure to toxins and electromagnetic fields. Diverse Health Services provides a holistic, patient-centered approach to healthcare that can help patients achieve optimal health and wellness.
Patient-Centered Healthcare
Diverse Health Services doctors' methodology studies how all of the systems in your body work together, instead of treating each one individually. Each system is like a cog in your body's machine, working together to keep you at optimal health. When your whole body is healthy and working flawlessly, your life is transformed. Your immune, hormonal, digestive and detoxification systems work without effort, giving you tons of energy throughout the day. You sleep better, eat better and your overall quality of life will be better! We pride ourselves in making sure our patients' bodies work like a well-oiled machine, day in and day out.
Unique Personalized Treatment Plan from Our Experienced Doctors
Our doctors and team value each of our patients' dedication to their health. Coming to our office and beginning a journey to better yourself is a bigger step than most people would think! It is a huge commitment to change your lifestyle, and we know that a lot of will power is needed to stay consistent. We understand that each person adapts to a lifestyle change differently, and we're here to support you through your journey. We evaluate each patient, and from there create a customized eating and nutritional supplement program. During follow up appointments, we check in with you to make sure that we're successfully working toward your health goals.
The Difference Between Functional Medicine and Naturopathic Medicine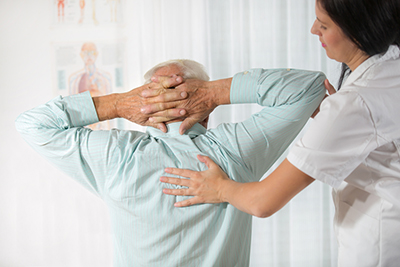 Here at Diverse Health Services, we offer both functional medicine therapy as well as naturopathic medicine therapy. Functional medicine is a medical treatment that focuses on the optimal functioning of the body and its organs. Naturopathic medicine is a medical treatment that emphasizes prevention, treatment and optimal health through the use of therapeutic methods and substances that encourage individuals' self-healing ability. While these two sound similar, they both share more differences than commonalities.
These are both patient-centered types of treatments. Naturopathic medicine focuses on healing from within, whereas functional medicine focuses on using holistic approaches (such as vitamins, herbs and the like) to eliminate disease. Naturopathic medicine focuses on preventative measures, so there technically wouldn't be a need to treat a disease if the body couldn't become ill in the first place. Since we do practice both types of medicine, we will leave it up to you to decide which would work best for your lifestyle needs.
Our functional medical doctors and team value each of our patients' strong dedication to their health. Coming to our office and beginning a journey to better yourself is a big step – so why wait? Contact our office today to schedule a consultation.
Payment Terms & Insurance Information
Diverse Health Services is out of network with all insurance companies. As a courtesy, we are able to bill a chiropractic adjustment and/or X-rays to your insurance provider, unless your insurance is an HMO. Regardless of insurance type, payment for all services is expected at the time of appointment. We accept cash, check, or credit card (VISA, Mastercard or Discover).